Many people have little space and are wondering how to build a house on it. Our site housepointer.net offers free house plans for such people.
In addition, a single good house plan, 25 feet long and 26 feet wide, was created today.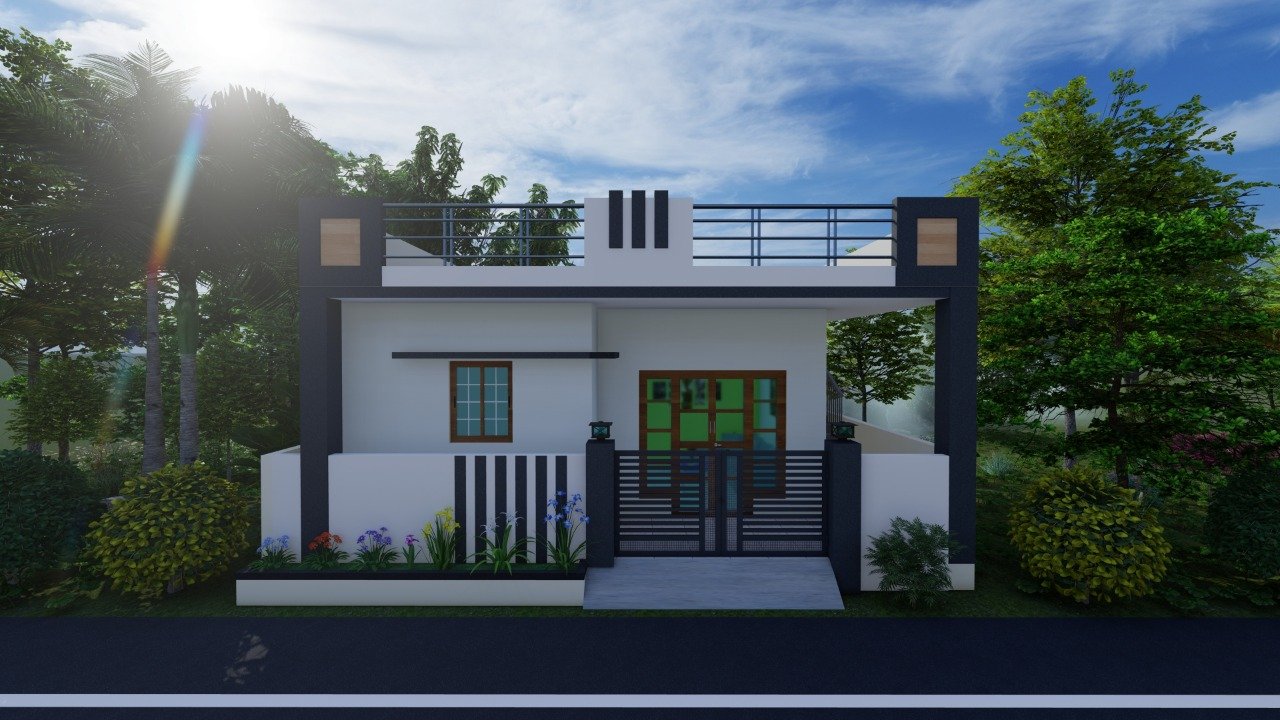 Dimensions
The plot covers a total area of ​​650 square feet. In it, we had a bedroom set up as a hall kitchen, and a place of worship.
We utilized the full space that could be used in 1.5 cents of space. The attached toilet was also provided in the bedroom.
Oral Explanation
The full details of this are also explained to you through video on our channel.
If you want to see what this house will look like after it is built-in 3D, you can watch it on our youtube channel.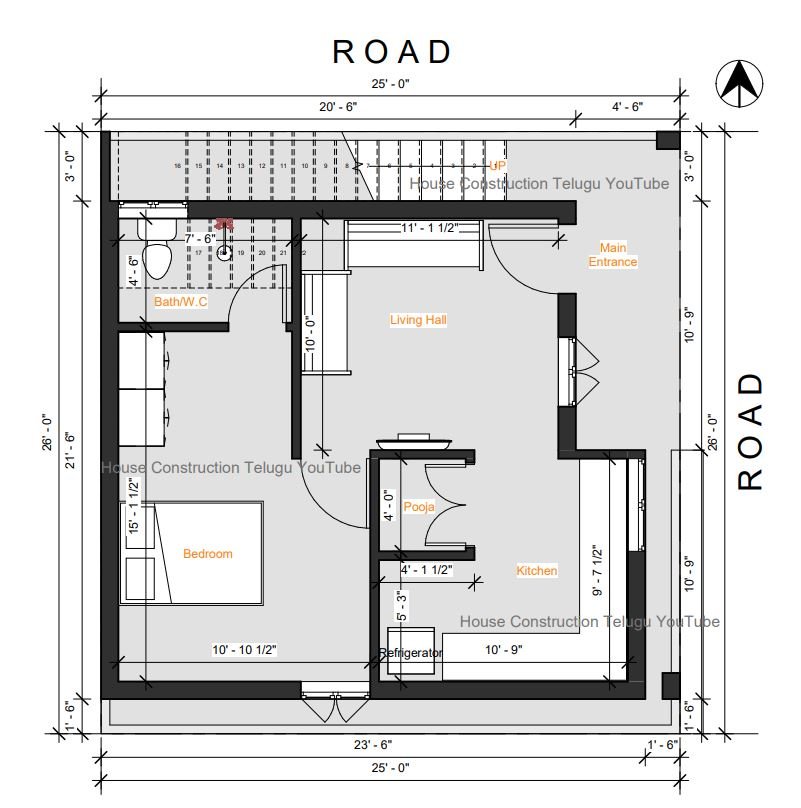 Plan PDF
You can download and use the plan in pdf for free through the link here.
In this, we give you not only the plan but also the elevation so this file will be useful for you till your house is completed.
You can contact us if you need any changes. WhatsApp message to this number to contact us 99666 34382
Most calls come in so don't let the phone talk. All you have to do is always a message.
There you will find the price of Mayo's planning service and how much time you need.
If you agree to those terms, you will be offered a plan at the zoom meeting.
Doors and Windows
It was planned that good air lighting would come. The house has four doors, one for the main entrance, one for the bedroom, one for the worship room, and one for the toilet.
Similarly, the windows were also arranged in one of the halls in the bedroom and kitchen. These are also 4.
In all, there were eight doors, windows, and ventilators.
If you still have any doubts you can ask us in this post comment. If you like this plan don't forget to share it with your friends.