Own home is the dream of the middle class, there are many types of houses. Different types of constructions are also carried out in the construction of the house from time to time.
Duplex House is currently the most built model, which can fit a family. This involves building stairs from the inside of the house.
Usually, the duplex has less space and is useful for those with more family members.
Today it is also used in luxury homes. The popularity of duplex houses has increased due to rising land prices.
Plot Measurements
The house you are about to know is currently 72 feet wide and 52 feet long.
In total it is 3744 square feet, measuring 273 yards and 5.66 cents.
Click here to learn more about measurements at Area Calculator.
Hall, dining, open kitchen, worship room, one bedroom built on the ground floor.
Floor Plan Images
Ground Floor Plan
One hall on the first floor, two bedrooms with attached bathrooms, and a sit-out space outside.
You can see the plan pictures of the first and second floors here.
It will be useful for you to be aware of both types of two-word expressions.
First Floor Plan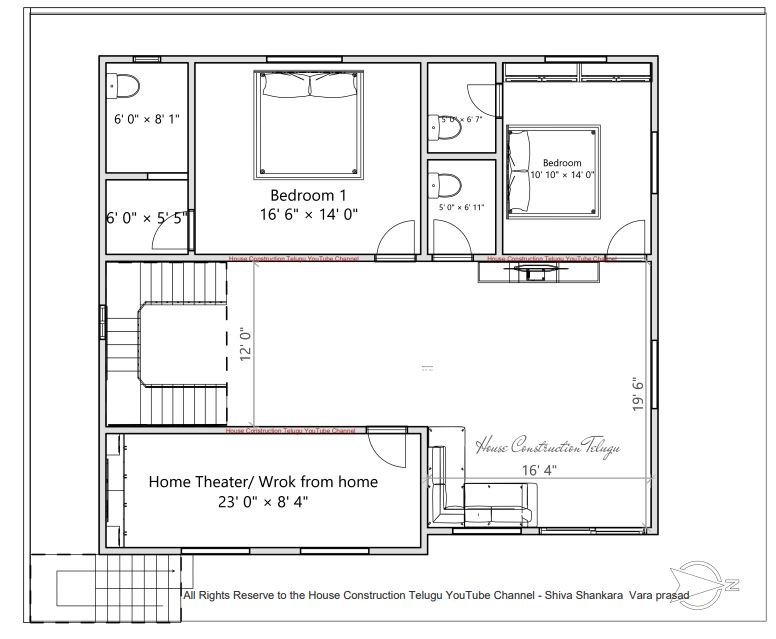 PDF Plan
The PDF explains to you the dimensions of the house and the dimensions of the rooms in it, including every single inch.
You'll plan for free by clicking here PDF can be downloaded.
If you want to watch a 3D video home tour related to this you can visit our youtube channel House Construction Telugu here.